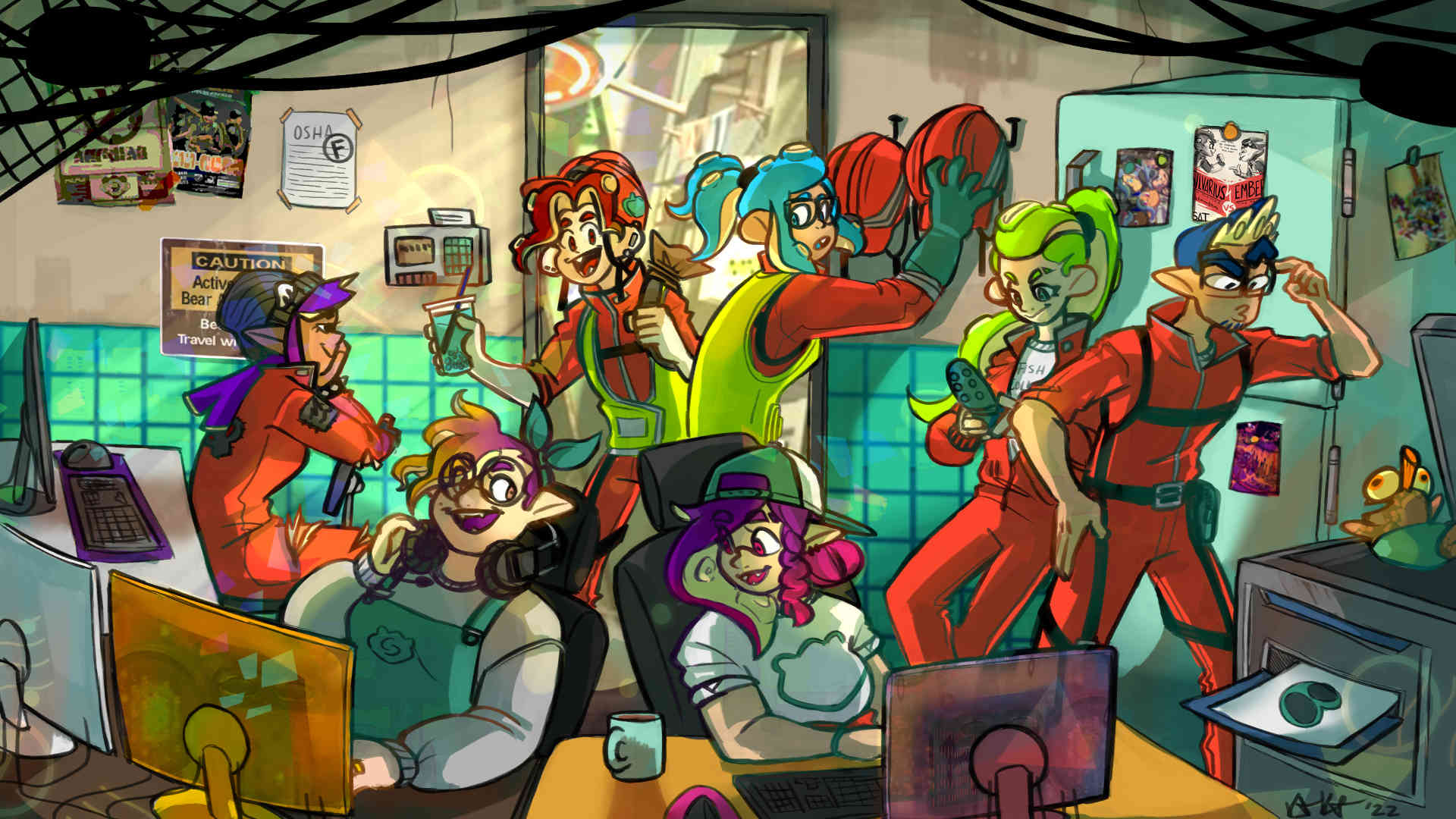 Welcome to the Break Room
Ahoy there, employees! Welcome to the break room! This is a site for the discord server, Grizzco Break Room! Check out some Salmon Run tips and guides, learn a little more about your favorite mod squad, and catch up on fun server events.
Explore the site to find out more about us, the Grizzco Research Department, and find links to all the various things we've done. Use the two icons below to check out the tumblr blog and the discord server. Happy fishing!
-Mod Katie
| | |
| --- | --- |
| | |
| Salmon Run Tips | Grizzco Break Room Discord |
News
3/1/23
Hooray, it's finally March! That means its time for a new Employee of the Month to be crowned: Cauden! Check out their score over in the hall of fame. The About page is also slowly getting updated with a whole spiffy profile page for each staff member, so keep an eye on it!
2/1/23
Happy February! The Employee of the Month page has been updated with our newest winner: Minaraii! There's a new page in the Hall of Fame for just the 2023 winners, too.
1/31/23
Updated the About page with info about most of your favorite mods! This won't be the page's final form, but I just wanted to get something up there so it wasn't totally empty.
1/28/23
The Steampunk Vs. Cyberpunk Splatfest is now archived on the events page!
1/15/23
You might've noticed a lot of heavy construction going on lately! Well, I've finally got this site's layout looking the way I want it, so now all the pages are getting updated with a fresh coat of paint. Which means... drumroll... I can finally start adding some actual content! The EOTM page, events page, and about page are going to be my main priorities, so keep an eye on those!